Announcement:
Mental Health
Awareness Week
(18-24 May, 2020)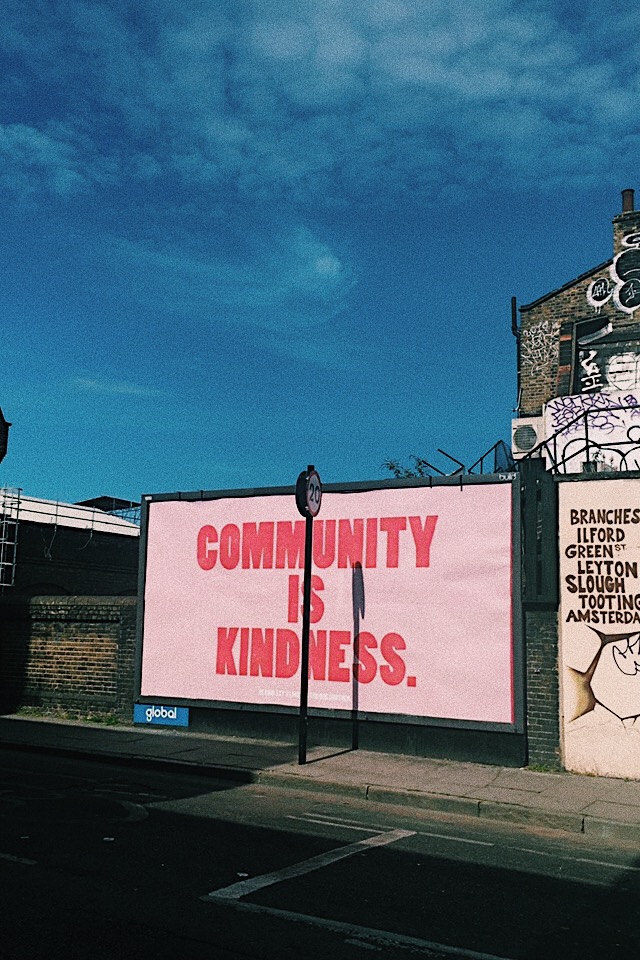 Under increasingly uncertain and distressing times it has never been more important to be looking after the mental health of ourselves and others. Today marks the beginning of this year's Mental Health Awareness Week (18-24 May), hosted by the Mental Health Foundation, with this year's theme "KINDNESS".

Being kind has become our number one priority under lockdown. We've seen it in dozens of young artists making scrubs and masks for NHS staff, local communities offering to deliver groceries to those less able, or perhaps Tom Moore's 100-lap garden challenge in celebration of his 100th birthday and the NHS. Continue to be kind, community is kindness.

To celebrate Mental Health Awareness Week we will be showcasing lots of new interviews and artists conversations, some of which you might recognise, as well as an even bigger announcement for you guys to stay calm and creative during lockdown.

#KindnessMatters

Illustration by Laylah Amarchih (@laylahamarchih_illustration), 'Community Is Kindness' billboard by Jack Arts (@jack__arts)

Follow our Instagram @uok.hun for all the latest content and updates.