in conversation... ben gregory
Blaenavon's


Ben Gregory

talks normalising mental health, recovery and X-Men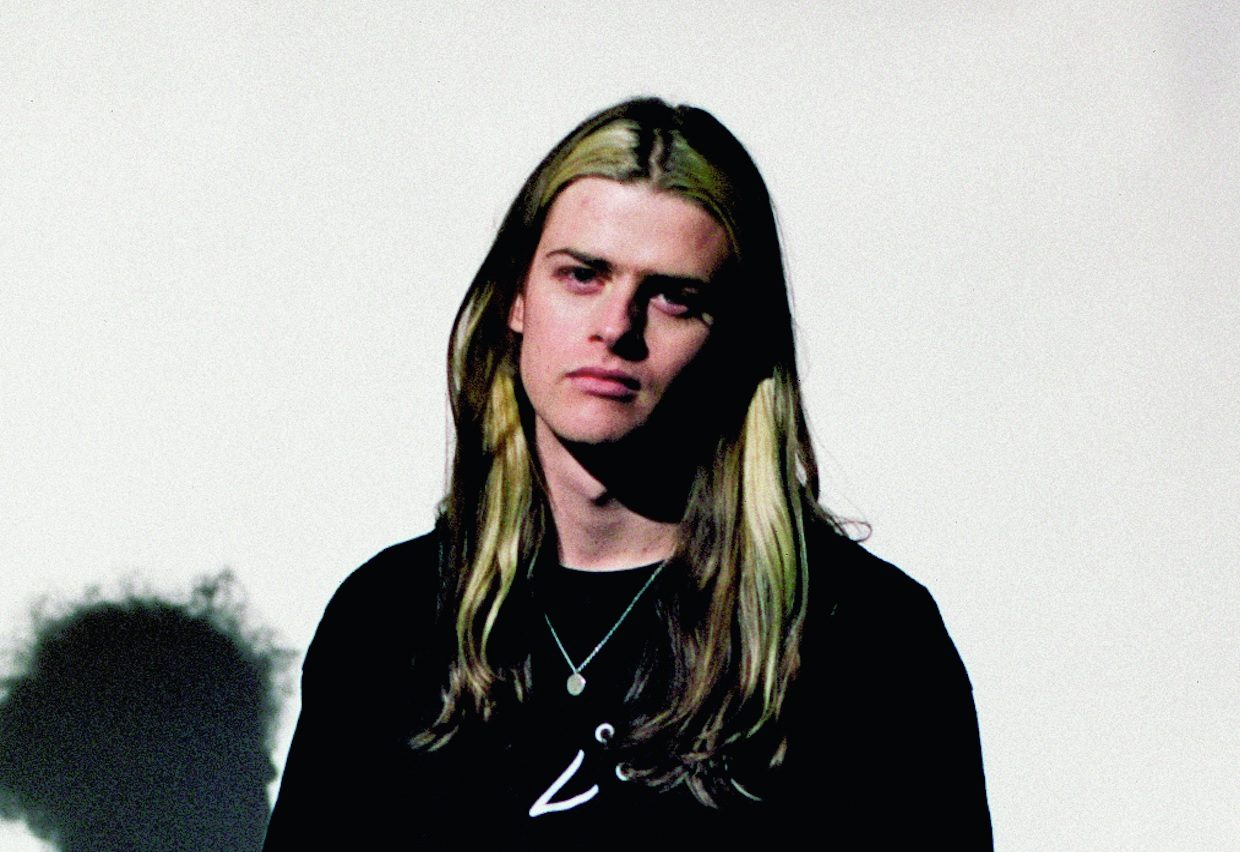 24th May, 2020

"It felt very freeing to let everyone know what had happened and to again hear stories of similar troublesome scenarios and how people had overcome them - like we'd established a new little community"

Following the success of their 2017 debut album
That's Your Lot
, which was received well by fans and critics alike, Ben suffered a
stress related breakdown
and was hospitalised. During his recovery, Blaenavon recorded their sophomore record
Everything That Makes You Happy
, which was promptly followed by
Demoitis
shortly after, a demo album recorded entirely on an iPhone. Released seemingly back to back, Ben describes the former as 'quite a sane, sober record' with the latter touted as a 'soundtrack of someone losing control'.
Ben struggles with
anxiety
and
depression
, and in 2019 wrote an
open letter
detailing the stress-related breakdown that ultimately led to his hospitalisation. The letter was warmly received, with many fans and musicians rallying around the importance of mental health, particularly within the music industry.
In 2019 Ben became an ambassador for
CALM
(The Campaign Against Living Miserably), the leading movement against suicide, the single biggest killer of men under 45 in the UK.

Blaenavon released Everything That Makes You Happy and demo album Demoitis fairly back to back. There's contrast yet harmony. What is the relationship between the two albums?

I suppose I wanted to demonstrate the contrast in my writing styles and moods at the time. I was feeling quite conflicted and was proud of the sort of grand, pop scope of
ETMYH
but I also wanted people to hear the grittier, totally honest self-expression that comes when I just muck about on my phone. That's how I made
Demoitis
. I feel like
ETMYH
is quite a sane, sober record, whilst
Demoitis
is, unfortunately, the soundtrack of someone losing control.
You bravely went public with a heartfelt letter to fans on social media about your mental health in early 2019. What happened, and why did you choose to go public with it?
There were several reasons. I prefer to be honest with people and we'd previously released a vague statement about my hospitalisation and the cancellation of a tour. People were naturally concerned and I wanted to clarify what had happened. Even some of my best friends just thought I'd broken my leg or something, which I found very amusing. It got to the stage where we were planning on how to release the album.
My mental health and hospitalisation had become such a core theme of the music that it felt wrong to leave out a major piece of context. Furthermore, so many fans (young people in particular) had spoken to me or written to me before about similar struggles and I wanted it to be clear that these things are totally normal, quite common even, and, most importantly, nothing of which to be ashamed.
There are so many people who are unable to open up, let alone publically - how did it feel to open up online and what response did you see?
The response was so warm. I'd been freaking out about it all over Christmas. Constantly redrafting - it was a delicate issue. I got so many messages so quickly that my phone overheated and turned off, which I think was a good thing. I went back, read and responded after I'd taken some time. It felt very freeing to let everyone know what had happened and to again hear stories of similar troublesome scenarios and how people had overcome them - like we'd established a new little community.
lockdown with ben gregory
"So many fans had spoken to me or written to me before about similar struggles and I wanted it to be clear that these things are totally normal, quite common even, and, most importantly, nothing of which to be ashamed"
There's still a huge stigma around male mental health. Societal expectations and traditional gender roles can play a huge part. What do you think we can do to lift the veil on male mental health?
I think I'm lucky to have never personally felt hindered by that. Maybe it's because I've sort of thrown my emotions out there in my songs for such a long time. There seem to be some good campaigns out there, especially in music and also in stuff like skateboarding. The
Ben Raemers Foundation
is a really great example. I'm an ambassador for the amazing charity CALM and when the world's back to normal, I'm very excited to start organising something together. I think we're getting there.
Each passing moment can be a lesson in personal development. What have you learnt about yourself that allows you to better manage your mental health?
Hmm. I'm not sure if I'm the best person to answer this. I really struggle with uncertainty and a lack of direction, which is something I'm definitely facing at the moment. I need to remember to spend time on my own to recharge and to not get down on myself when I can't write music for a while. I get very frustrated and worry that something's just taken the gift away. Also, the boring stuff that people say will help, totally helps. Shoutout to exercising, eating well, controlling intake of the sauce. That last one is particularly important in my life.
You've mentioned that you like to adhere to a strict 9-to-5 to write and make music. How important is structure for you, how are you staying calm and creative during lockdown?

(Laughs) I'm not sure who I was trying to impress when I said that! In an ideal world I would stick to that but my sleeping pattern has gone out the window. I'm just trying to make sure there are things I do every day so I don't feel like I've wasted it. I write a bit every day. Somehow these last few months might be the most productive I've ever been, but I think that's quite unnatural... I'm trying to work on my German at the moment, so I've been reading a bit of Hesse. I'm very slow though. After an hour or so I'll tuck into an X-men comic for a bit of a treat. We've also been blessed with some very inspiring music recently, which has helped.
Laura Marling
,
Happyness
,
Moses Sumney
. Good stuff. I miss my brother though.
#TimeIsInfinite #KindnessMatters

words: patrick taylor / images courtesy of blaenavon
---