project corona... grace jabbari
Project Corona:


Dancer
Grace
Jabbari
talks Cowpuncher,
Dancing In
Isolation
and freelancing during
Covid-19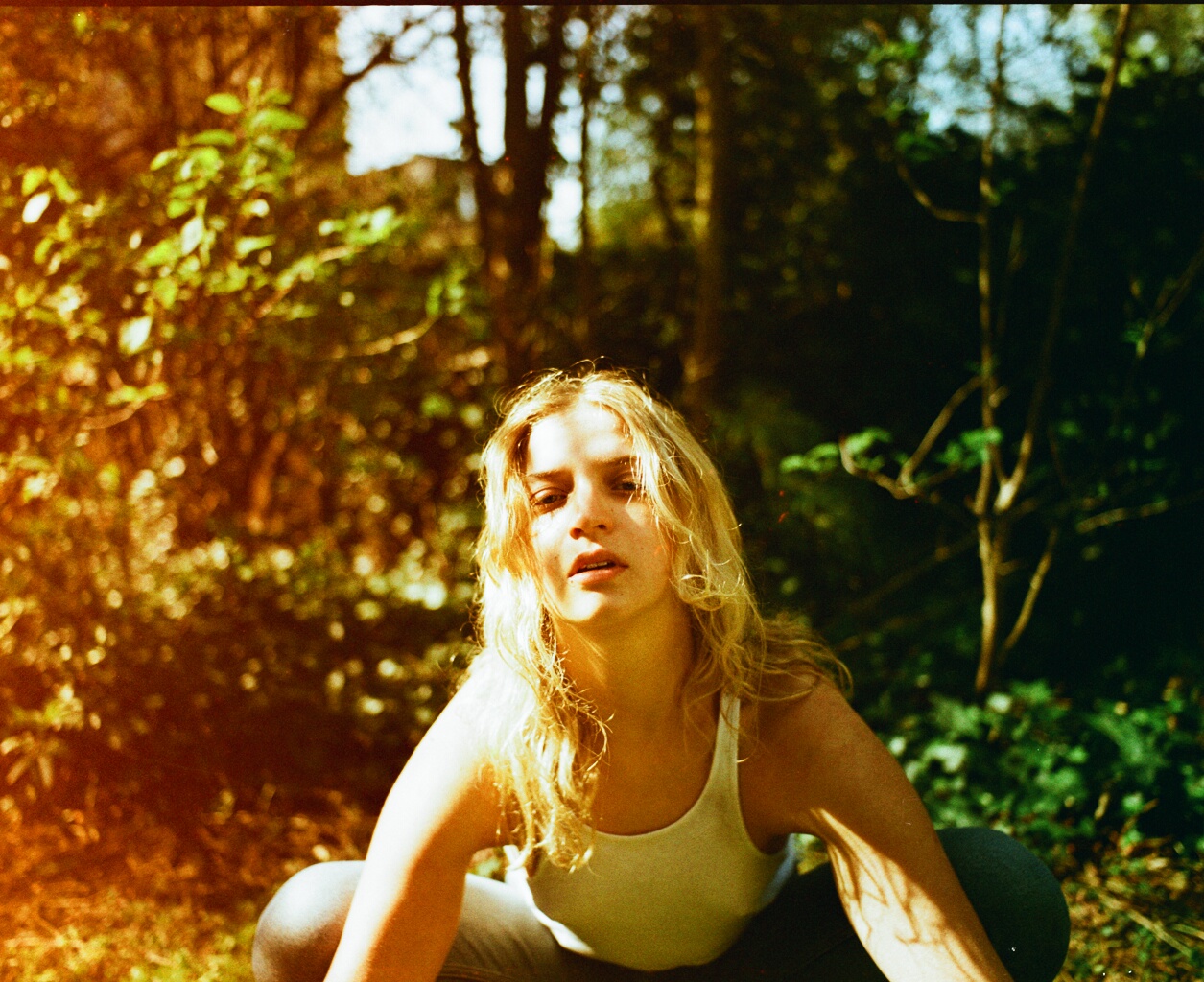 6th April, 2020
"Unfortunately, like so many other professions, working from home is not something that is necessarily possible as a dancer"
Grace Jabbari
is a London based contemporary dancer. She trained at
Rambert School of Ballet and Contemporary Dance
.
Grace has gone onto work in a wide range of music videos and live performances alongside the likes of
Florence + The Machine
,
Coldplay
and
Emeli Sandé
, as well as commericials for
Dior
,
Selfridges
and
Marks and Spencers
. She regularly works with the acclaimed
Russell Maliphant Company
, and artist and choreographer
Holly Blakey
(
@hollytblakey
), featuring most recently in her performance of
'Cowpuncher My Ass'
at
Southbank Centre
.
During Covid-19, Grace started an Instagram page named
Dancing In Isolation
(
@dancinginisolation
), for those stuck inside to send and share their homemade dance videos. She describes the page as "a mix tape of dances and dancers from around the world", somewhere for people to "share, practice and be present together".
How did you get started in dance?

I started ballet classes at three years old, and apparently never stopped…
Dancers can be misinterpreted as 'background noise' - there to fill space behind a visual centre point. As dancers, how do you make it known that what you are doing stands up, and has its own narrative?

I guess that it is down to you as an individual, to never feel like background noise. Working with people who let you have a voice creatively is something that I personally look for in work. You then know that, whether on stage or behind a camera, albeit perhaps within someone else's vision, that you have entered it as yourself and you are saying something artistically which no one else could in that moment.
You often work with acclaimed choreographer Holly Blakey, most recently on performance piece 'Cowpuncher My Ass' at Southbank Centre with music and costume by Mica Levi and Vivienne Westwood. How did this collaboration come about, what does the process between choreographer and dancer look like?

'Cowpuncher' (2018) came out of a commission from Southbank Centre for Holly and Mica to create a new work which would reopen the Queen Elizabeth Hall. We had limited time (under two weeks) and we were acknowledging themes of power, isolation, identity of self, identity within a group and vulnerability. 'Cowpuncher My Ass' (2020) came as a further exploration, allowing us to dive deeper into these themes, and find out what Cowpuncher was/is really about. The costumes are from Andreas Kronthaler's collection for Vivienne Westwood, a collaboration which fits so perfectly with Holly's divisive yet charming and beautiful work.
photo credit:
chester hayes
Our process as dancers within this was to be open, honest and authentic. There was a real desire to find, push and present our limits yet at the same time feel safe to do so. We focused on making work which is real and honest to those in the room, in which the audience could either relate, or not.
As dancers, we all come from very different backgrounds, we hold onto what makes us unique, within our dance styles and our life experiences. We are never expected to be the same, despite the unison in movement that may occur. We always remain ourselves within this.
The prime minister has urged people to work from home during Covid-19. Are there ways in which you can function around this, how has the pandemic affected you and your practice?
Unfortunately, like so many other professions, working from home is not something that is necessarily possible as a dancer. For myself and so many, work has been cancelled for the foreseeable future and what was originally a full calendar of work is now nearly empty. We can keep creative, make home videos, work on independent practice, but unfortunately that is not going to pay the bills.
In terms of functioning around this crisis, we have to hope that the government is able to find some more financial support for the self-employed freelancers among us, and for us to see this as a period where we must be patient in regards to our careers.
Luckily, artists are famously resilient and used to such change and uncertainty. Staying optimistic, keeping our mind and bodies active, and doing what is best advised by the heath organisations is the best way to allow us to be working, dancing, creating and partying together ASAP!
Whilst self isolation can be seen as a negative, it's distancing gives individuals much needed time to reflect and improve their skills, ultimately forcing creativity. Do you think that creativity can be enhanced during times of self isolation?

Being introspective is great, taking time to rest and to focus on things you have been meaning to do is fulfilling in ways that we don't always get to experience whilst busy on jobs. As dancers we can keep training, moving and exploring our craft, with the added bonus of more time to explore different areas of arts and culture.

"I definitely think this is going to become a period where individual creativity is enhanced. A sort of backwards gift of time, even from the confinement of four walls, we have space to explore, discover, listen"
I definitely think this is going to become a period where individual creativity is enhanced. A sort of backwards gift of time, even from the confinement of four walls, we have space to explore, discover, listen. We can learn new skills, refine old ones, and create endlessly, all with no one looking, no pressures of deadlines or any expectations. I have absolutely zero plans to show anyone what I make in this strange time, but who knows!
It's become more important than ever to maintain both mind and body. How do you plan on staying calm, centered and creative?
Sleeping, reading, getting outside, breathing in some fresh (less polluted) air! I speak to my friends, every day, and if you haven't got the 'houseparty' app then you need it ASAP. I meditate, I practice yoga, I exercise. These are things I always do, so I guess for me it's more about keeping some kind of routine which isn't too dissimilar to the things I would already be doing. I'm not putting any pressure on myself to do anything, I'm just trying to go with it. But equally, some days I've found that I want to set goals and have a deadline, just so I can feel a sense of achievement and accomplishment. I feel like this moment in time is overflowing with life lessons, so I think it's important to be patient and kind, with everyone, but especially ourselves.
I recently started an instagram page called Dancing In Isolation for anyone to send and share their homemade dance videos, and to have them all in one place. It's a mix tape of dances and dancers from around the world. Dancing is a massive outlet physically, emotionally and mentally, so with the lack of studios and clubs, and pubs, for a while, this can hopefully act as somewhere we can share, practice and be present together.
View, collaborate and learn more about Grace Jabbari below:

@dancinginisolation
/
www.vimeo.com/gracejabbari
/
@gracejabbari
#TimeIsInfinite


words: patrick taylor, will paintin / images courtesy of grace jabbari
---